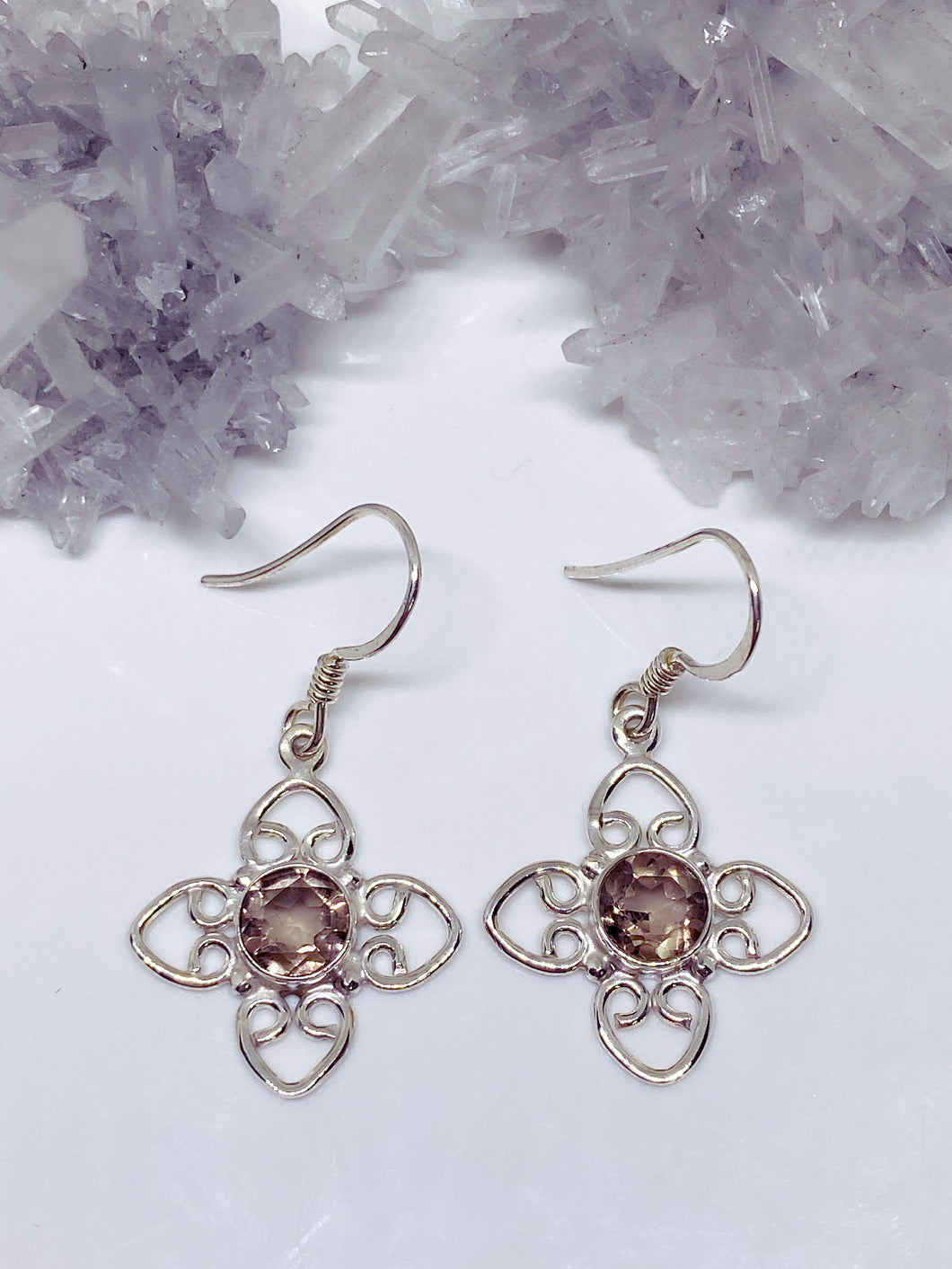 Smokey Quartz Earrings - Sterling Silver
Regular price $88.00 Sale
Smokey Quartz earrings set in sterling silver.

Earring length from top of hook:  2.5cm
Smokey quartz is a powerful grounding and cleansing crystal that is commonly used during meditation for its protective properties. The earthy, brown toned variety of the quartz family, smokey quartz comes in a variety of shades from light champagne through to deep, solid brown. Its neutral colour tones make it a popular choice for many. Historically, Smokey quartz has been long associated with Scottish history and is the national gem of Scotland. It has been mined and used in Highlander jewellery and accessories for centuries.
All of our jewellery comes packaged in a beautiful gift box. Afterpay is available along with a number of shipping options including click and collect.