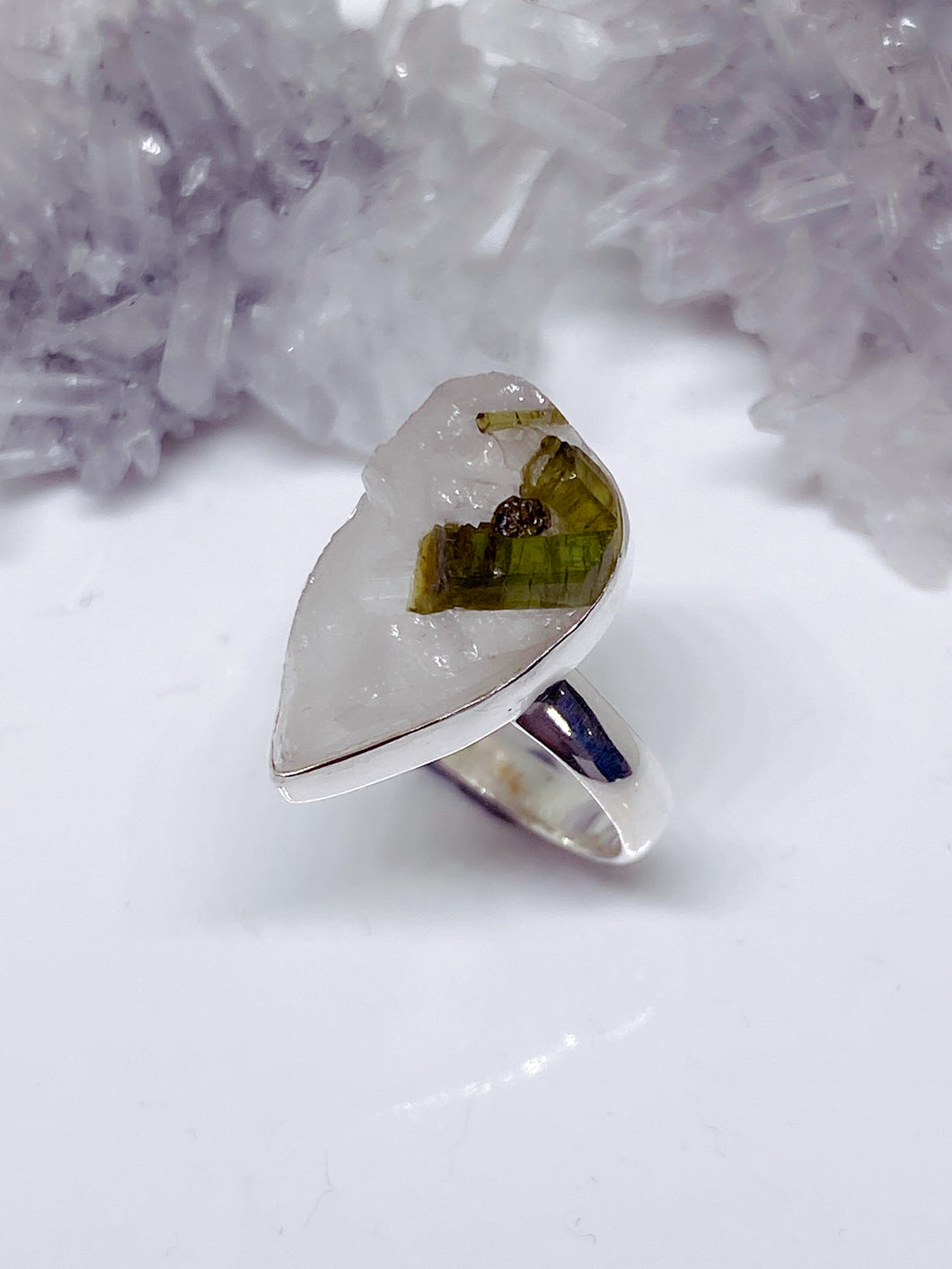 Quartz with Green Tourmaline Ring - Sterling Silver
Regular price $139.00 Sale
Rough clear quartz with green tourmaline inclusions set in sterling silver. 

Size 8 ( P 1/2 ) Resizing available on request. Please click here to contact us to discuss your needs.
Rose quartz is the delicate, light pink variety of the mineral family, quartz. Known as the love and relationship stone, it is said that wearing a piece of rose quartz creates a sense of deep contentment, allowing one to be fully open to giving and receiving love. The ancient Chinese used rose quartz in carvings and the Egyptians were known to create facial masks out of the stone. Known as the stone of unconditional love, it is said to strengthen relationships. The ancient Chinese practice of feng shui advises us to place a piece of rose quartz in the love/ relationship corner of our homes to keep all of the relationships within the home harmonious.
All of our jewellery comes packaged in a beautiful gift box. Afterpay is available along with a number of shipping options including click and collect.