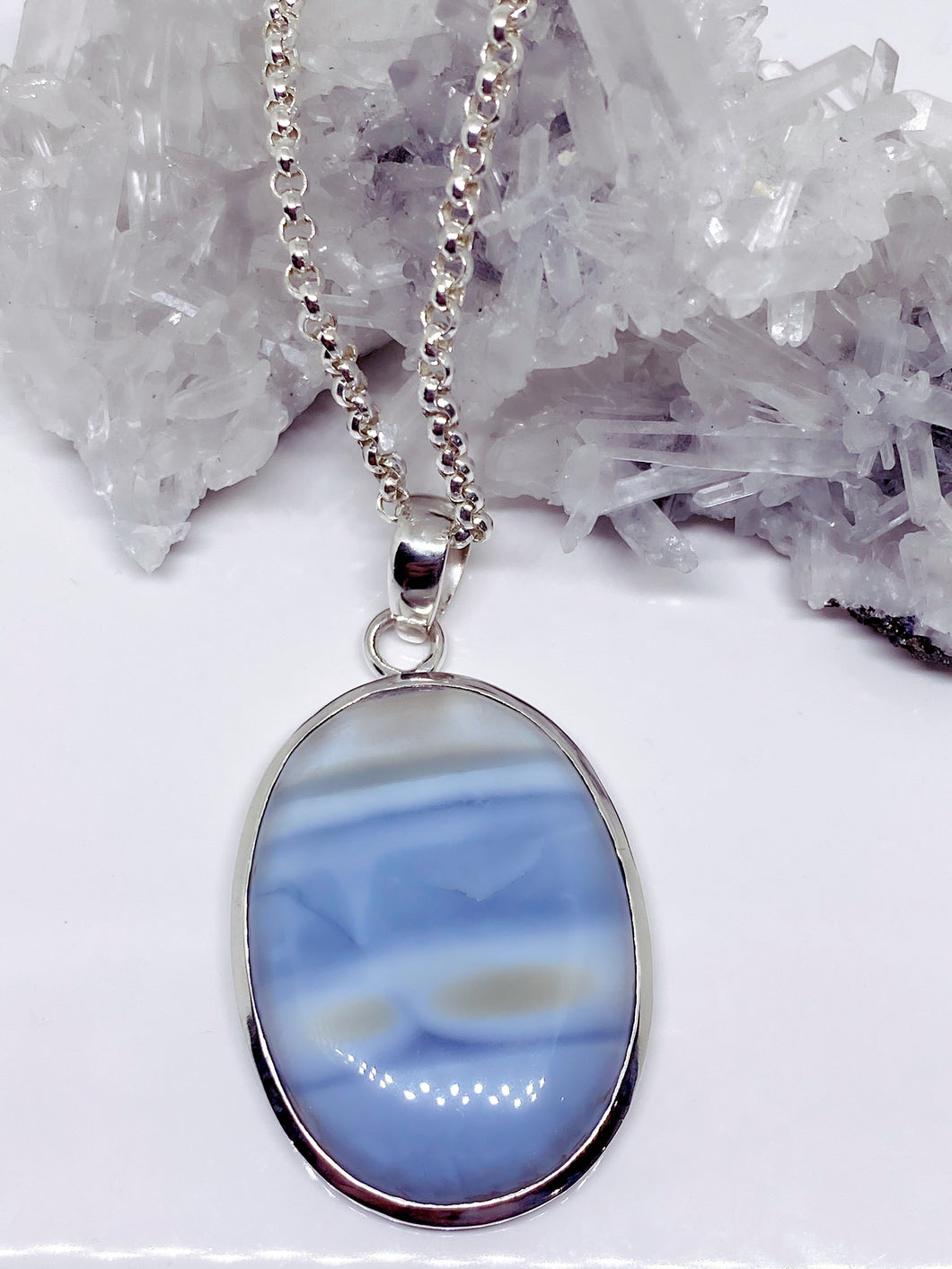 Peruvian Blue Opal Pendant - Sterling Silver with Chain
Regular price $175.00 Sale
Peruvian Blue Opal pendant set in sterling silver. All pendants come with the pictured sterling silver chain.

Pendant measurements ( length x width) :  5.5cm x 3cm
Peruvian blue opal is sourced exclusively from the Andes Mountains in South America. The Inca people believed it be a gift from their goddess of Mother Earth. Metaphysically, it is said to be a calming stone that aids with courage, communication, self esteem and in the overcoming of trauma. Blue and pink opal from South America is another variety of opal that is vastly different in appearance from the Australian Opal that dominates the opal market.
All of our jewellery comes packaged in a beautiful gift box. Afterpay is available along with a number of shipping options including click and collect.