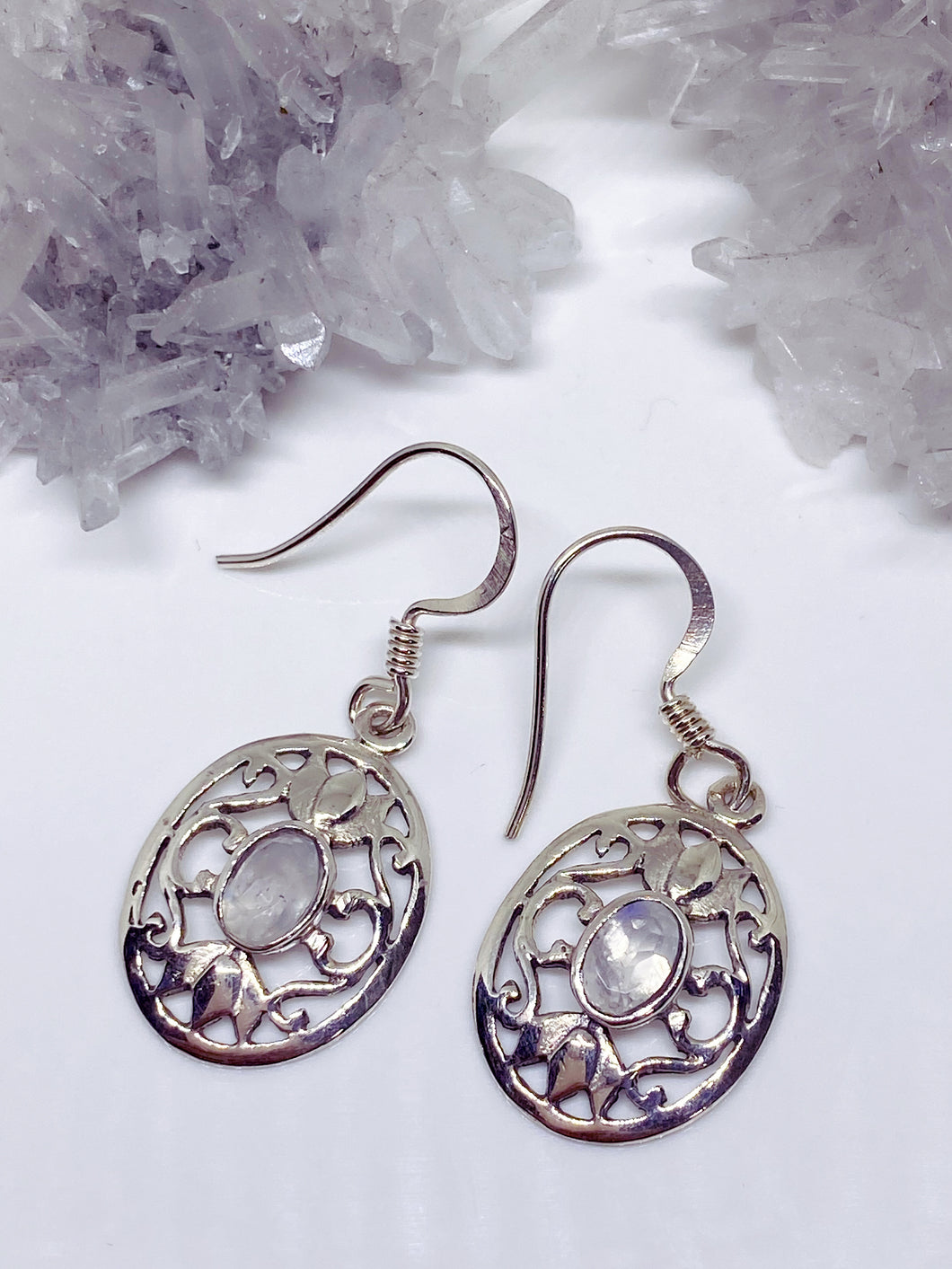 Moonstone Earrings - Sterling Silver
Regular price $0.00 $88.00 Sale
Moonstone earrings set in sterling silver.

Earring length from top of hook:  3cm
Moonstone is a variety of the mineral family Feldspar. The growth pattern of this mineral is responsible for the beautiful flashes of colour that moonstone is known for. Moonstone is known as a stone of new beginnings, intuition, inspiration and success. Historically, it has been used in jewellery for more than 2000 years, especially in the Orient and during Roman times. Ancient Indian culture believed Moonstone to be the sacred stone of lovers.
All of our jewellery comes packaged in a beautiful gift box. Afterpay is available along with a number of shipping options including click and collect.