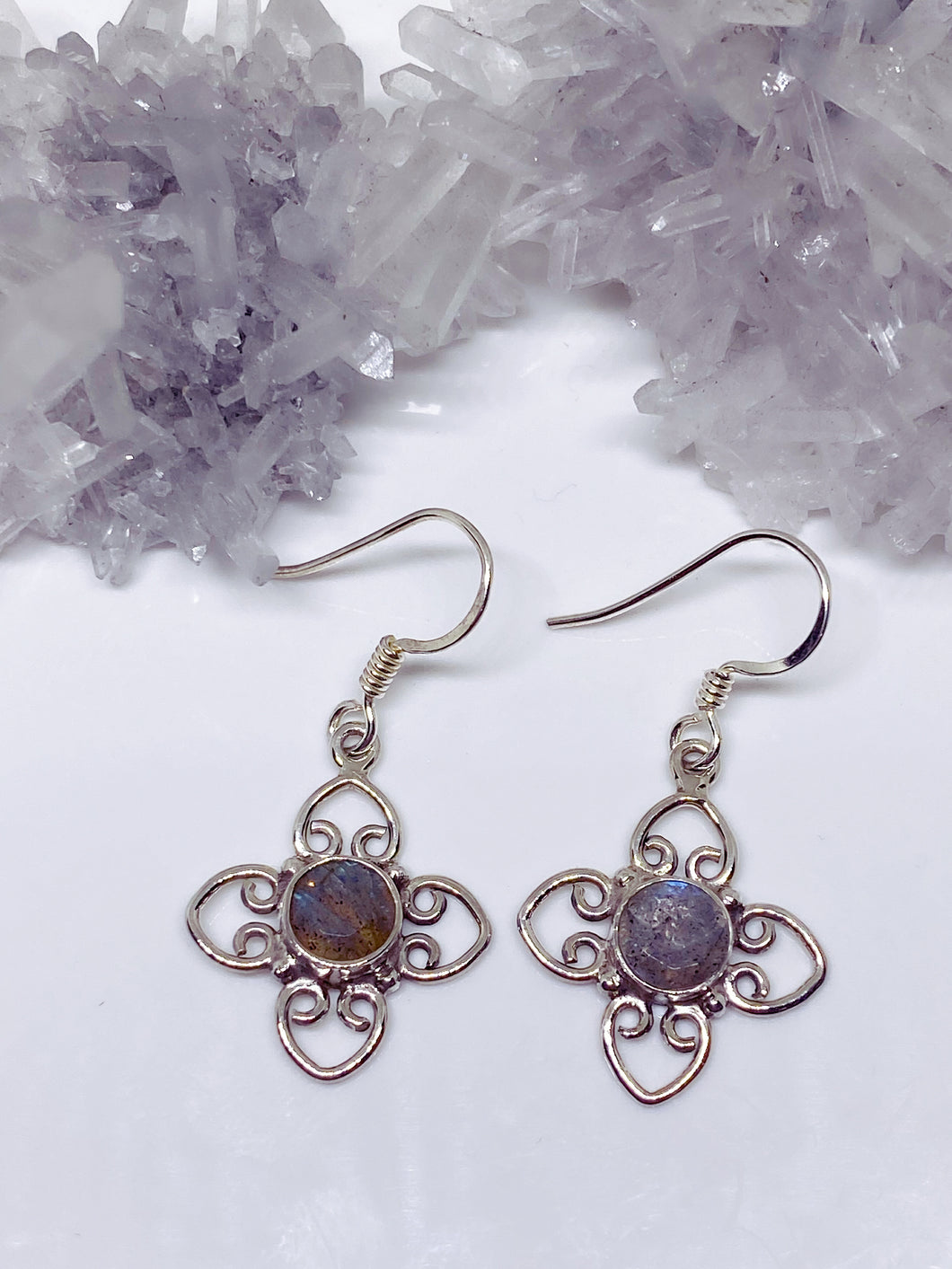 Labradorite Earrings - Sterling Silver
Regular price $0.00 $88.00 Sale
Labradorite earrings in sterling silver. 

Earring length from top of hook: 2.5cm
Labradorite is the more colourful variety of the Feldspar mineral family, closely related to moonstone. Inuit people believed Labradorite to be frozen fire that had fallen from the Aurora Borealis. This is due to the colourful flashes of blue, green, orange and even sometimes a deep purple. It is said to be a powerful protection stone, protecting and shielding from negative energy. Named after Labrador, Canada, where it was discovered, it rose to popularity during the eighteenth and nineteenth centuries. It is said to assist with communication, self-discovery and transformation.
All of our jewellery comes packaged in a beautiful gift box. Afterpay is available along with a number of shipping options including click and collect.