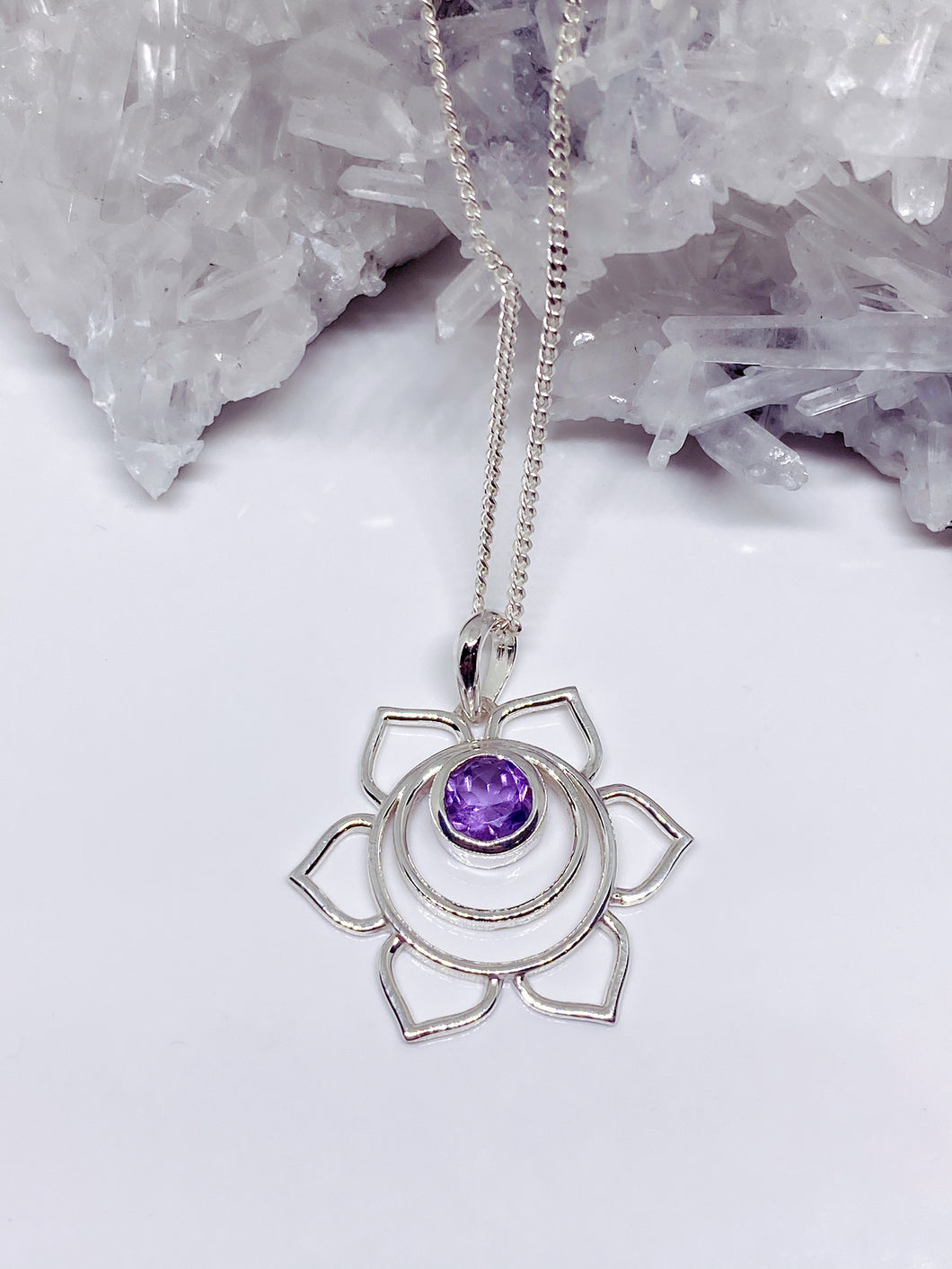 Amethyst Pendant - Sterling Silver with Chain
Regular price $0.00 $55.00 Sale
Amethyst pendant set in sterling silver. All pendants come with the pictured sterling silver chain.

Pendant measurements ( length x width) :  3cm x 2.5cm
Amethyst is the purple variety of quartz associated, by the Romans, with the month of February. It is a stone that holds a deep religious history having been used to signify the power and importance of the Bishops. The name is derived from the Greek word "amethusthos" which translates to "not intoxicated". The legend goes that Amethyst prevents intoxication or overindulgence thus the reason that the ancient Romans and Greeks used it to adorn their drinking goblets. In modern times, people are drawn to amethyst not only for its attractive purple hue but also as a calming, protective and insightful stone.
All of our jewellery comes packaged in a beautiful gift box. Afterpay is available along with a number of shipping options including click and collect.